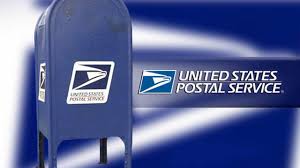 Shared from WBRZ
http://www.wbrz.com/news/denham-springs-temporary-post-office-offers-24-hour-pickup-service/
DENHAM SPRINGS – Denham Springs residents now have access to 24-hour pickup service for P.O. box mail at the temporary postal office.
P.O. Box pickup is now available 24 hours a day for seven days a week at the temporary Denham Springs post office that has been set up following the recent flood, located at 140 Del Orleans. P.O. Box customers can get their mail and packages and any resident who receives a "Left Notice" slip in their mailbox can also pick up their packages.
Retail services are also available at the temporary location, open Monday through Friday from 8 a.m. to 4:30 p.m. and Saturday from 9 a.m. to noon.
The postal service continues to deliver to homes with properly placed mail boxes. If a mailbox has been damaged or known down during the flood, residents are advised to reinstall a mail box so delivery can be made.
If residents are unable to receive mail at their home or business, they can fill out a Change of Address (COA) form to temporarily forward their mail. COA forms are available at the mobile retail unit at the Denham Springs Post Office.