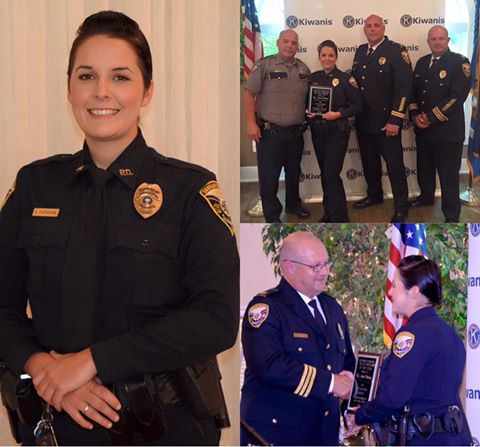 We are proud to announce that DSPD Ofc. Amber Fairburn was recognized by the Denham Springs Kiwanis Club and received the 2016 Officer of the Year Award .
The Police Officer of the Year Award is given annually to that officer who embodies a high moral character and demonstrates exemplary performance in all areas of police work, and more importantly, strives to help the community in which he/she serves grow and flourish. This officer gives more of him/herself than asked, and often makes sacrifices to benefit the greater good, without expectation of acknowledgement.
Ofc. Fairburn comes from a family with a long line of law enforcement experience, both her father and grandfather are/were law enforcement officers.
She is pictured above with her father, BRPD Lt. Chuck Fairburn, DSPD Lt. Patrick Knab, and interim Chief Shannon Womack.