The Denham Springs Police Department continuously seeks qualified community members who meet the high standards necessary to become a Denham Springs Reserve Police Officer.  We invite you to consider a second career with us.
Our class of Reserve Officers is comprised of community members who volunteer their time to fulfill many of the roles handled by full-time sworn police officers.  Reserve Officers are generally not content to play a passive role in life. Instead, they continue to devote more and more of their time and talents to the City of Denham Springs. They "get involved" for the betterment of their community.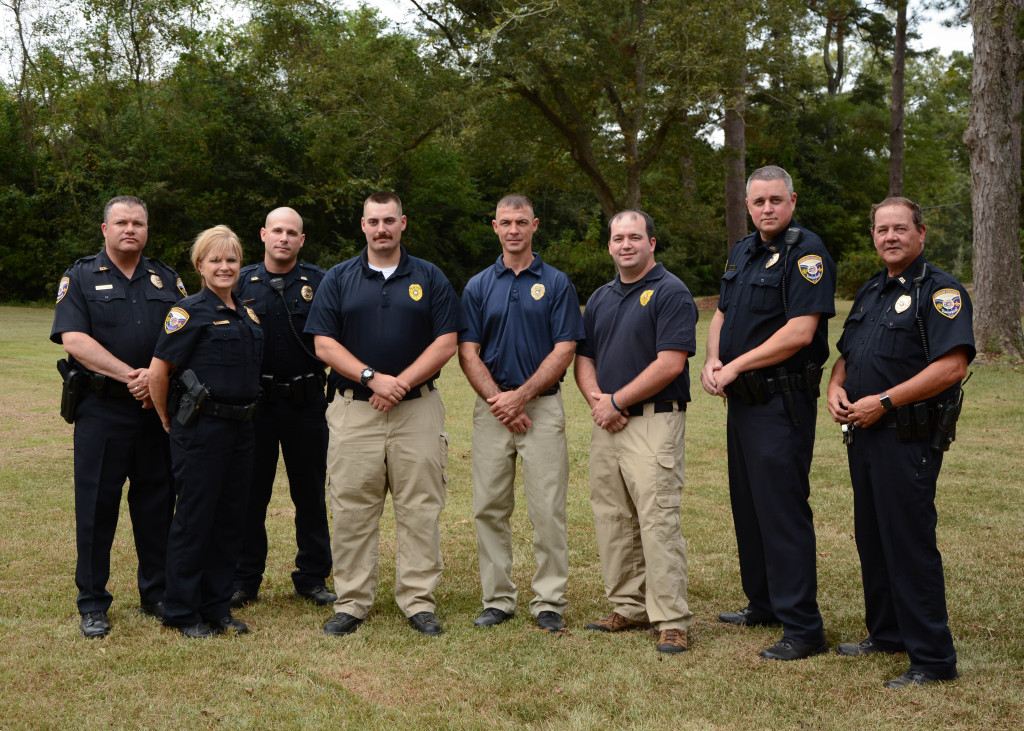 (Pictured above from left to right are Reserve Officers B. Zganjar, S. Napoli, B. Williams; Reserve Recruits B. Payne, J. Helg, and W. Sutton;  and Reserve Officers C. Guidry and L. Golmon.)
Reserve Officers receive the same types of extensive training as full-time officers and work alongside them in multiple aspects of Department operations.  Academy training includes firearms, physical conditioning and a curriculum of law enforcement instruction.  Academy training also includes topics such as professionalism and ethics, criminal law, traffic law, patrol tactics, constitutional law, community relations, criminal investigation, report writing, firearms, defensive tactics, first aid, physical conditioning and police driving.
Following their graduation from the academy, fully-sworn reserve officers then ride and work with seasoned career field training officers to complete their officer in training program/probationary period of 500 Hours.
To join our team as a Reserve Police Officer, you may pick up an application at the Denham Springs Police Department.  Completed applications may be dropped off at the Police Department, to the attention of Lt. Womack.  If you are interested in becoming a Reserve Police Officer and have questions regarding the position or the hiring process, please call Lt. Womack at (225) 665-5106 (extension 207).