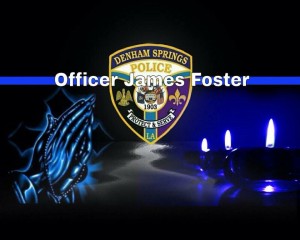 With a heavy heart, we are saddened to inform you of the loss of Denham Springs Police Department Officer James Foster.  On 12/29/14, at approximately 1730 hours, Officer Foster was responding to a motor vehicle accident on Interstate 12 eastbound.  He was riding a 2012 Harley-Davidson south on O'Neal Lane in Baton Rouge when a northbound Honda Accord turned left in front of him at East Riverdale Avenue.  Officer Foster was transported to OLOL in critical condition where he succumbed to his injuries sustained from the motor vehicle accident the following day at 1536 hours. We ask that you keep Officer Foster's family in your thoughts and prayers, along with the entire Denham Springs Police Department family during this difficult time.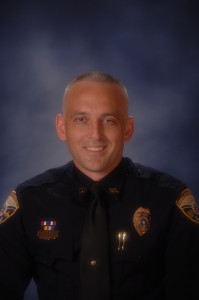 Please help spread the word that Friends of the Denham Springs Police (a non-profit organization) is accepting contributions for the family of Officer James Foster. Contributions can be made at any First Guaranty Bank to the Friends of the Denham Springs Police account.  Contributions can also be mailed to PO Box 2138, Denham Springs, LA 70727.   A memorial fund has also been set up at any Capital One Bank, account #5628960536.
100% of all contributions will go to the family.